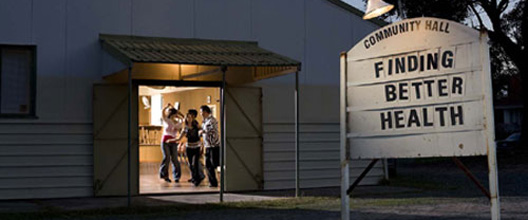 Physical inactivity has been identified as the 4th leading risk factor for mortality in the world
Physical inactivity is estimated to account for 6% of global mortality (3.2 million deaths annually)
Physical activity is recognised as a key determinant of mental, social and environmental health
Active workplaces lead to healthy and productive economies
Comprehensive physical education is a right for all children
Community-wide social marketing programs are vital to promote a physically active culture
Walking, cycling and public transport strategies should be a central element of transport policy
Supportive environments and infrastructures are essential for improving levels of physical activity of populations
BREAKING NEWS
GAPA, along with other global and all regional physical activity networks (HEPA EUROPE, RAFA, APPAN,AFPAN and AGITA MUNDO) support the inclusion of the proposed target on physical inactivity in the WHO Global Monitoring Framework for NCD Prevention which was called for in the Political Declaration on the Prevention and Control of NCDs, adopted at the UN High Level Meeting in September 2011.
The joint statement provides additional support to the views expressed by the Member States that have called for the inclusion of physical inactivity after it was omitted in earlier draft frameworks.
The case for why physical inactivity should be included as a global target and the scientific support for how physical inactivity meets the five selection criteria is set out in the Position statement available here.
For those less familiar with this agenda, physical activity is well recognised as a core risk factor for the prevention of the leading NCDs and yet was omitted in earlier draft frameworks.
Following the February 2012 round of consultations, Member States and others have highlighted the inconsistency and omission and this resulted in the inclusion of a target on physical inactivity in the latest draft Framework reported in the WHO Discussion Paper #2.
It is important that submissions to the current consultation phase, particularly from Member States, comment on and support the inclusion of the physical inactivity target. The opportunity to submit comments to WHO on the Discussion Paper #2 is open until April 19th 2012. Visit the WHO website for further information.
Prevention of NCDs - Why we need a global target on physical inactivity?
Physical inactivity has been identified as the fourth leading risk factor for global mortality causing an estimated 3.2 million deaths globally.
A large share of these deaths, as well as a high burden of morbidity and disability attributable to physical inactivity, occurs in low- and middle-income countries.
The inclusion of a global target on physical inactivity will directly support and advance the implementation of the WHO Global Strategy on Diet, Physical Activity and Health as called for in paragraphs 43 (d) of the Political Declaration (resolution 66/2).
Increasing population-wide participation in physical activity is a major health priority in most high and middle income countries and is a rapidly-emerging priority in lower income countries experiencing rapid social and economic transitions.
There is the need for all countries to invest in strategies, programs and supportive environments that inform, motivate and support individuals and communities to be active in ways that are safe, accessible and enjoyable.
The benefits of action aimed at reducing physical inactivity cross several portfolios including health, environment, transport, sport, culture and the economy.
Please ACT NOW in support of this important agenda.